The Côa Honeycomb is intended to be the splendor of the magic of the river that gives it its name. Situated on the inner edge, municipality of Pinhel, this is an agro tourism that strives for sustainability through the implementation of four wooden bungalows, in an olive grove at the height of the treetops. All in hexagonal format, wanting to symbolize a honeycomb and beekeeping, an activity that you can try on site. Tranquility, sustainability and contact with nature are some of the things that côa honeycomb has to offer. We are waiting for you. 
*Illustrative image of the project.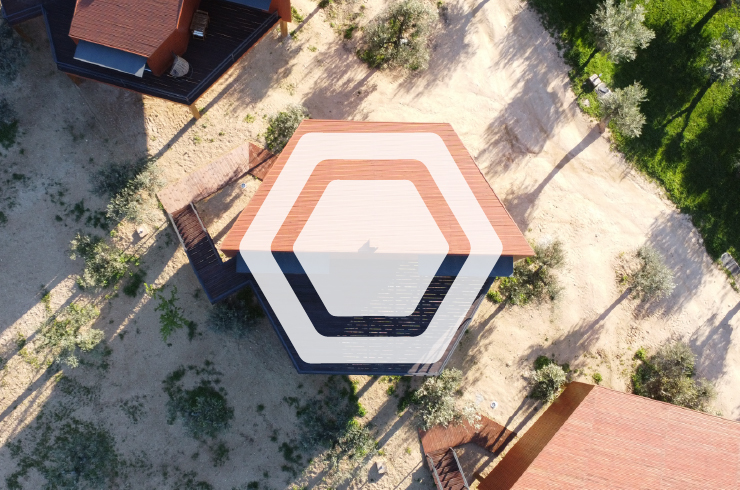 Inspired by the beekeeping tradition, the surrounding olive grove where the combs are inserted and the ancient art of working with wood, the Côa Honeycomb concept comes from the combination of these activities. In this way, the hexagonal-shaped bungalows are reminiscent of honeycombs. The combs were named after the main elements of beekeeping, the queen, the drone, the bee and its main product, honey.
The wooden construction was also chosen because it respects the surrounding landscape but also because it is a material of excellence in terms of living comfort, which guarantees a cozy stay.